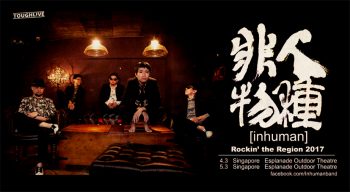 Taiwanese Alt punk rock – Inhuman
Taiwanese alt-punk band, Inhuman will be making their Singapore debut at Esplanade's Rockin' the Region Series, a musical showcase of artists and bands from Asia. Inhuman will be performing on the first weekend of the RTR series.
Since mid-2000, Taiwanese alt-punk rockers INHUMAN have made a name for themselves as a driven group of talented musicians with energetic live shows. This five-piece band has taken inspiration from all eras and incarnations of funk, rap, world and folk rock, and developed a sound which can be appreciated by fans of indie music.
INHUMAN's debut album Dead End (2012) received critical acclaim in Taiwan, and their lead single Boat Man was selected by INDIEVOX as one of the top 10 singles of that year. Last year saw their return with their sophomore album Go Straight. Mastered at Golden Mastering (Primus, Sonic Youth), the album once again showcased the band's ability to step into multiple genres at once, giving pundits a tough time pigeon-holing their genre.
Big plans are on the horizon for INHUMAN. Having already impressed audiences across Taiwan, the band is now set to expand its following with a series of tours to promote the album, both across Taiwan and abroad.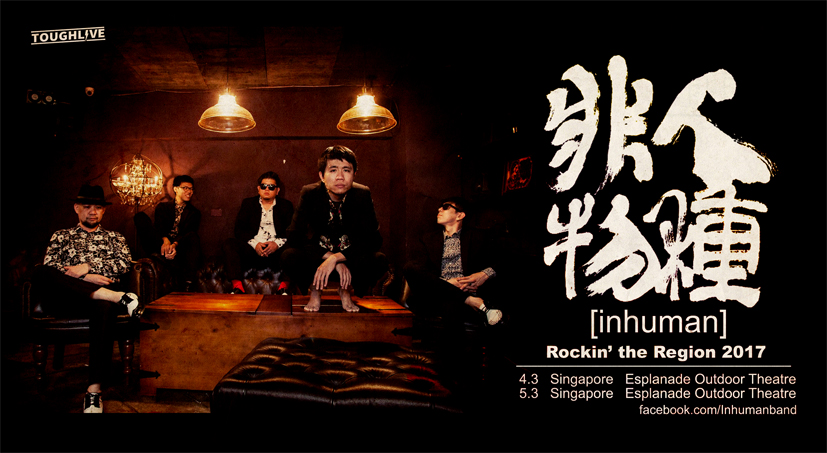 Related show